An Investment in Knowledge pays the best Interest. – Benjamin Franklin
Education is a gift by God that helps in liberating thoughts and provides an outlook to look at this world. Thanks to technology! It has become accessible for all to listen to the audios that are focused on imparting knowledge. In the times of today, it is easy to tweak the subject matter of the resource and make the information biased. Such Education Podcasts or audio mediums come to play when it comes to educating the people regarding a subject matter with correct and factual information.
Here, we provide you with top 7 Educational Podcasts that you must listen to:
Human behaviour is dynamic and put to test under unfavorable circumstances. Psychology helps in understanding the nature and attitude of humans. Concepts like- Nihilism, Behaviourism, and Conditioning must be understood by all. Adding to this, such educational podcasts discuss how to build courage, how to get over someone and what habits one must develop. If one wants to learn about character-building and how to master one's emotions then, this podcast is a must.
Education is not all about text-book knowledge. It is about learning perceptions towards life and growing as a person. This educational podcast- 25 Ghante- The Podcast, talks about the must communication skills everyone should build. This podcast also provides tips for everyone about the rituals one must follow before going to bed or tips on how to manage time and increase efficiency of work. For those who are looking for the behaviour management tips; how to control negativity, how to tackle stress and how to conquer your fears, this podcast tells you every single thing that you must learn to lead a graceful life.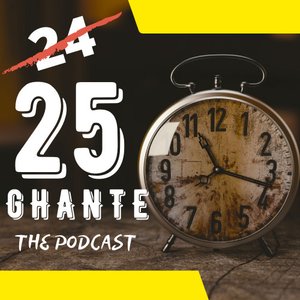 Are you looking for a podcast that can help you in brushing your text-book Social Sciences concepts? Concept Power is one such podcast that comes up with audio bytes ranging from a minute to half-an-hour. This Educational podcast talks about the important days that come in a month and sheds light upon the history of such days.
This podcast covers Indian history- how Britishers came to India, how the Indian Constitution, the role of Indian Women in Independence, and many other lessons. If talking about Indian Economy then this podcast talks about the impact of demonetization on markets, the constitutional bodies that are responsible for making budgets, the five-years plan, and others. Else, one can find the topics covering Panchayats, Indian landforms, Indian Relations with other countries and many such topics related to polity, geography and history.
Talking about financial literacy, self-awareness, Nutrition, health, or anything. You just name it and this podcast has delved into all the various arenas that one can not even think of! In this podcast series, you can find the episodic podcast like building Financial IQ, trusting your guts, Catalyzing success, creating routine in chaos, balancing the brain budget etc.
This podcast is definitely for the Science-lovers. In this podcast, you can learn the science behind the development of acne and why the home-remedies may not work.Do you believe in the existence of ghosts? This podcast may give you an answer in an episode. You can find the episodes on Organic food, Hypnosis, Zika, Forensic Science, DNA and Smell of death, Climate Change….the apocalypse? and many other such topics.
It is one such podcast that puts forths facts and no personal opinion. This is what is missing these days! Facts! So, if you are finding any podcast that is full of factual knowledge then Did You Know is a must for you.
It is essential to be aware of the law of the land. If you are aware about your rights, dos and don'ts in case of their infringement, you can exercise the remedy available to get justice. But, what if you are totally unaware? Law or Kanoon, everyone must be aware about. To provide you with the information regarding laws of the land, Know Your Kanoon is a must educational podcast for you!
For more such educational podcasts, stay tuned to Kuku FM and avail the services of free downloadable audios and enjoy listening!