Podcasts have been around for quite a while, but it's only in recent years in India that the industry has begun to flourish. This article will give you insights about how to start a podcast in India. Earlier as very few people had mobile phones, the reach was quite limited. But in the year 2018, the number of podcast listeners increased to 60% over the previous year.
If you are planning to upload your podcast, then here are the simple steps to follow and you are ready to go. This article will give you insights about how to start a podcast in India. Don't worry about the equipment, all the things required to record your podcast are easily available. If you just want to give it a try then you can use your smartphone to record your thoughts. This way you need not spend much money.
If you want to be professional in it then adding a few more advanced technology gadgets would be more advisable:
1. Microphone:
As the podcast has audio content so a good quality voice recording is always appreciated. Microphone is an essential tool in recording. A full-fledged mic will enhance your audio quality and give you satisfaction. 
2. A computer and audio editing software:
An audio editor will add necessary audios required for your podcast and it will upgrade the quality of your audio.
3. Good Internet connection:
This is the basic requirement in today's digital era. For uploading your podcast you need a good internet connection.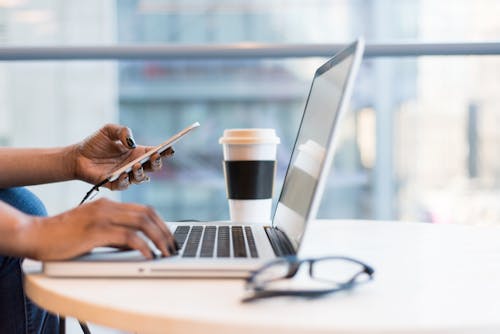 Think about the topics you want to talk about, if you are a beginner then choose a topic which is known to many people out there. Nowadays, listeners are preferring to access more positive and uplifting stories. A well-researched content is the heart of any podcast. Many people think that you can record podcasts only in a few languages but that's not the case. Podcasts give you the liberty to choose any topic and record it in your language. Several Hindi podcasts are also available online on various platforms. See, it was as simple to start a podcast in India!
Clueless about the platform where you can publish your podcasts?
Everything is ready in your hand now you are in search of some good platform to publish your content.
You can publish your podcasts on KuKu FM
KuKu FM: A best place to publish your podcasts in India. This platform gives you freedom to publish your own thoughts and ideas between the audience. Here you can publish your podcast in different vernacular languages. This platform has a variety of English podcasts, Hindi podcasts, Bangla Podcasts, Marathi Podcasts and many more. You can follow simple steps for uploading your thoughts and get the huge audience.
How to upload your podcast: Simple Steps to follow–
SIGN UP
Start by clicking on the new episode
You can either record your episode at that time or you can choose previously recorded episode
Save it in the file
Add a title and few lines for your podcast
You can customize your podcast
Click on publish
Add your podcast's title and description
Find a place to host them
Now you are ready to distribute your podcast on different platforms
This is how you can start your podcast business in India. You can even create several seasons for your podcast. You can have your podcast channel. Podcasting is growing day by day. There are few platforms where you can listen to various podcasts for free. Kuku FM is one such platform that gives you the freedom to download podcasts for free in mp3 file format. Kuku FM has a wide variety of podcasts from different categories. Podcasts on Kuku FM are available in different vernacular languages.
How can you start your podcast on iTunes?
Record your podcast
Complete your podcast details
Choose a podcast hosting platform
Retrieve your RSS feed URL
Download iTunes and create your account
Submit your podcast to podcasts connect
Wait for approval
Congratulations! You are ready with your podcasts to reach to millions!